My husband bought me an ice cream maker a couple of years ago for my birthday. I made a few batches, wasn't super impressed, and it's been sitting up in my closet. My daughter, Kayla, kept telling me we should make ice cream again sometime. Earlier this month, I decided just to go for it and do it! We made Peppermint Ice Cream and the results were so good that we decided to make the ice cream (except a double batch) for our Christmas dessert this year! It was so nice having such good results with such a simple and easy recipe. It has made me want to try making ice cream more often. =)
The thing I liked about this recipe was that it didn't require cooking the base before freezing in the ice cream maker and the results still yielded nice and creamy ice cream. This recipe is so simple. The hardest part, IMO, is crushing the peppermint candies! We did it with a hammer. In the future I would like to explore other possible ways of crushing the peppermint candies.
Easy Creamy Peppermint Ice Cream
Adapted from
THIS RECIPE
found at
www.serving-ice-cream.com
Printable version HERE
Ingredients:
1/2 cup milk
1/2 cup half-and-half
2/3 cup sugar
2 cups whipping cream
3/4 tsp. vanilla extract
3/4 tsp. peppermint extract
2/3 cup crushed peppermint candies
1. Whisk milk, half-and-half, and sugar together until sugar is completely dissolved.
2. Add whipping cream, vanilla extract, and peppermint extract and mix with whisk until well combined. At this point, mixture can be stored in refrigerator for several hours if desired.
3. Pour into ice cream maker bowl/cannister. Churn ice cream for approximately 20-25 minutes or according to manufacturer's directions. At this point, mixture should be in a semi-frozen state. Add the crushed peppermint candies at this point (if you add them at the beginning, the candies will sink to the bottom).
4. Churn mixture with candies an additional 5-10 minutes or until you have achieved desired consistency. Transfer ice cream to a freezer-safe storage container and freeze to set ice cream.
We topped our Homemade Peppermint Ice Cream with this super yummy (and easy) Hot Fudge Sauce from allrecipes.
Simple & Delicious Hot Fudge Sauce
Adapted from
THIS RECIPE
from
allrecipes.com
Printable version HERE!
Ingredients:
1 (14 oz.) can sweetened condensed milk
4 (1 oz.) squares unsweetened chocolate
1/2 cup brown sugar
dash or two of salt (approx. 1/16 tsp.)
1 tsp. vanilla extract
1. Combine sweetened condensed milk, chocolate squares, brown sugar, and salt in a small saucepan. Cook and stir over medium low heat until chocolate and sugar is melted, about 5 minutes.
2. Stir in vanilla. Remove from heat.
3. Serve warm over ice cream or dessert of choice. Store fudge sauce in refrigerator.
4. To reheat, place desired amount in microwave-safe bowl and microwave at 30 second intervals, stirring between intervals until sauce has reached desired temperature. A small amount of water can be mixed in if consistency is too thick.
Notes: This sauce was really good, don't get me wrong! But I think the next time I try it, I would like to add another ounce or two of chocolate to get a richer chocolate flavor. I may add a bit more vanilla as well.
This was definitely a departure from our usual Christmas desserts, but it was fun to try something new.
What did you enjoy for dessert on Christmas Day?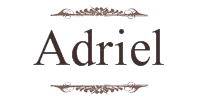 Linked up with
Tempt My Tummy Tuesdays
,
It's a Blog Party Delicious Dishes
,
Tuesdays at the Table
,
Tasty Tuesdays
,
Delectable Tuesday
, &
Tuesday Night Supper Club
.