Okay, that's not the REAL name of these muffins, but I was trying to get your attention.
But seriously, the whole reason why I made these muffins was to save certain ingredients from the garbage can!
Over the past few days, I have been cleaning food out of my refrigerator and instead of throwing food away, I've been coming up with a way to use it. I've come up with some pretty yummy eats doing this and the great thing is that I'm not throwing food away, so I'm saving money! Cha-ching! =)
Here's what I wanted to use up:
Okay, let's see... we've got some applesauce, a couple of overripe bananas, a zucchini that's almost rotten, and a bit of crushed pineapple.
Here's what I came up with and they turned out delicious!!
The recipe is loosely based on THIS ONE from allrecipes (which is delicious, btw), but you will see that my version is an entirely new creation! TONS less oil, less sugar, and more yummy, nutritious ingredients. I would have loved to have used a combination of whole wheat flour and white, but I had no whole wheat flour on hand... boo! =( That would have increased the nutritional value of these muffins a bit. Feel free to try it with whole wheat flour and add whatever you want! I also think I could have gotten away with less sugar. I will probably try a bit less next time. I think these would be fantastic with nuts, but I planned on letting Baby Girl have some, so I left those out. Enjoy!
Better-For-You Zucchini Banana Muffins
Click here for a printable version
Makes approximately 18 regular-size muffins or 3 dozen mini muffins
Ingredients:
2 bananas, mashed
⅓ C. unsweetened applesauce
⅛ C. canola oil
2 tsp. vanilla extract
2 eggs
¾ C. sugar
1-1/2 C. flour
½ tsp. salt
½ tsp. baking powder
⅛ tsp. baking soda
½ TBS. ground cinnamon
1 zucchini, grated
⅓ C. crushed pineapple
½ C. raisins
1. Preheat oven to 350. Lightly grease muffin pan or line with muffin liners.
(Note: I had much better success without the liners. I just gave each muffin cup a light grease and they came out easily. The ones in the paper liners stuck really bad to the paper and the muffins didn't come out too nicely from the paper. FYI!)
2. Combine the first five ingredients in a medium-size mixing bowl. Mix until well combined. Add the sugar and mix until combined.
3. In a separate bowl, combine the flour, salt, baking powder, baking soda, and ground cinnamon. Mix to combine.
4. While stirring, add flour mixture to wet mixture until ingredients are well combined.
5. Add in the zucchini, pineapple, raisins, and any other chunkier ingredients at this time. Stir to combine and distribute fruit evenly throughout batter.
6. Distribute among muffin cups and bake in preheated oven for 25-30 minutes, or until toothpick inserted comes out clean. Serve piping hot out of the oven or cold. They're good either way!
Here's the skinny on these muffins according to caloriecount: 1 serving/1 regular-size muffin: 109 calories, 2.1 grams fat, 21 mg cholesterol, 13.4 grams sugar, 1.8 grams protein.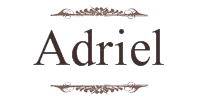 Linked up with